Pilot Case 2: Cardiff (UK)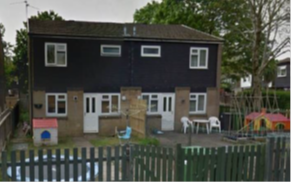 A number of residential buildings will serve as the demonstration buildings for the Pilot Case 2. These buildings owned by Cardiff City Council and represent typical examples of archetypes widely seen across the UK.
The pilot at Cardiff would focus on up to three generic house types (terraced, semi-detached and detached house) each of which will have some characteristics that make them "hard to treat" with energy retrofit products. The picture illustrates one of the candidate pilot sites for the project. It include 2 houses with a combination of both Cavity/Timber Frame walls at different floor levels where old insulation has failed or is inefficient. PLUG-N-HARVEST project will retrofit the houses with ADBE modules and systems and monitoring their performance during the project period. It will also be possible to compare performance with similar untreated houses nearby and possible with similar houses treated with other, more standard measures.
Cardiff City Council owns an extensive housing portfolio. The PLUG-N-HARVEST team is working with tenants on the final selection of pilot houses. The team will ensure that tenants of the selected properties are willing to accept the measures proposed, the associated disruption of installation and the subsequent monitoring activities.
"The choice for the pilot buildings may change during the course of the project as other buildings may be chosen so as to better fulfill the project objectives"
Pilot Case 2: Cardiff (UK)